We are very happy to announce that the Government of Saskatchewan has now officially stated that Phase 4.1 of the Re-Open Saskatchewan Plan will open up on Monday, June 22, 2020. All of the conditions detailed on Page 70 of the Re-Open Saskatchewan Plan must be followed.
Although the Government has set this date, each Minor Ball Club will need to contact and receive approval first from their Municipality before getting on the diamonds and parks.
Please note that this only opens up Phase 1 – Return to Train of the Baseball Sask Return to Train and Play Protocol. This will allow members to practice, train, hold registration and evaluate players for Team selection.
Baseball Sask will make an announcement sometime next week regarding the official date for Phase 2 – Return to Play from our Return to Train and Play Protocol. No games shall be played prior to that date.
Our Board of Governors has also approved a Motion to decrease the Membership Fees for all Active Members to $15 each (originally $25). This will include all players, coaches, managers and executive. With the shortened season we wanted to make it more affordable to our membership. (Senior Non-Competitive and Affiliate Members fees remain at $5.
Let's get this season started!
Yours truly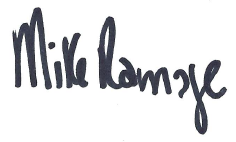 Mike Ramage
Executive Director