COVID-19 Updates – Return to Train and Play
Return to Training & Play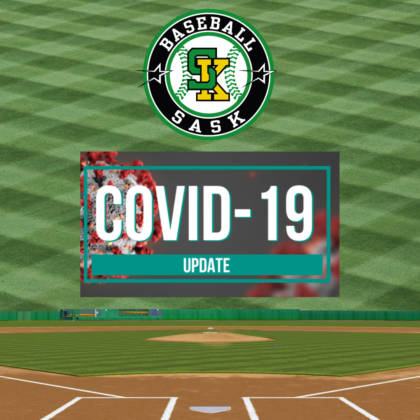 What a crazy past 12 months that we have had trying to navigate our day-to-day activities amidst the Covid-19 pandemic. Fortunately, in 2020, we were eventually able to play the great game that we love.  We are all crossing our fingers that we are able to do the same in 2021. Last year proved that we can all do what it takes, and we will be ready to do so again.
Plans are well underway for our 2021 Provincial Championships as well with the dates released earlier.
As of June 20, 2021, Tournaments are now allowed within Saskatchewan only for Saskatchewan teams to take part. Out of Province travel is still NOT ALLOWED until at least July 11, 2021.
Once we receive further details from the Government of Saskatchewan and Saskatchewan Health Authority, we will be sure to keep our membership updated in this document.
For the time being, please see detailed below what is and is not currently allowed based on the Re-Open Saskatchewan Plan.
Covid-19 Emergency Relief Funding –

This Funding is now CLOSED and all funds allocated

Don't forget about the funding available below from the Government of Canada detailed below that can be applied for through Baseball Sask.
Sask Sport has been asked by the Federal Government to distribute the COVID-19 Emergency Support Funds to eligible Provincial Sport Organizations (PSO) in Saskatchewan.  This email confirms that Baseball Sask was eligible to receive support from the Government of Canada.
These funds are provided only to organizations that are able to attest that they or their members have faced or anticipate financial hardship due to COVID-19 and can establish a demonstrated need over and above core funding.
Eligible funds and expenditures will be considered for the period of April 1, 2020 to March 31, 2021.  Funds will be distributed to Minor Ball Clubs & Leagues (Minor Sport Organization – MSO) following the receipt of the attached Attestation Form.  PSOs/MSOs will be required to follow-up on the use of these funds.  However, should the Baseball Sask total funding amount approved for be distributed to our MSO's prior to the March 31, 2021 deadline, there will most likely be no additional funds to follow.
NOTE: You cannot just claim a loss of revenue for funding. You must have actual expenses already paid with detailed receipts to back them up.
Apply Now for Covid-19 Emergency Relief Funding
---
2021 Baseball Sask Registration Acknowledgement Waiver
All members will be required to sign off on the 2021 Baseball Sask Registration Acknowledgement Waiver in order to participate this season. This will need to be sign before stepping foot on a baseball diamond.
This Waiver will be emailed to all members in the RAMP Online Membership System. If you are not yet registered in RAMP, you will need to sign it when you register.
Please see below a PDF copy that can also be used:
2021 Registration Waiver – Final
---
Return to Train Checklists to Assist Members Start 2020 Program
The following checklists can be used along with the Baseball Sask Return to Train and Play Protocol:
Coach Checklist – Return to Train
Player Checklist – Return to Train
Parent and Spectator Checklist – Return to Train
Ball Park Maintenance Personnel Checklist – Return to Train
---
Baseball Park Signage Available to our Membership
Baseball Sask has created some signage that can be utilized by our Membership to help promote requirements as detailed in the Baseball Sask Return to Train and Play Protocol.  These signs may be used by Baseball Associations and Parks who host teams registered with Baseball Sask. Feel free to print off as many as you need!
Physical Distance – Version #1
Physical Distance – Version #2