About the Membership Assistance Program (MAP)
Baseball teams and associations registered with the Saskatchewan Baseball Association (SBA) are eligible to apply for grant money through the Membership Assistance Program (MAP). The MAP program allows the Saskatchewan Baseball Association to support our members by providing direct financial assistance to benefit sport development at the club and community levels. MAP is funded by the Saskatchewan Lotteries Trust Fund through the proceeds of lottery ticket sales in Saskatchewan.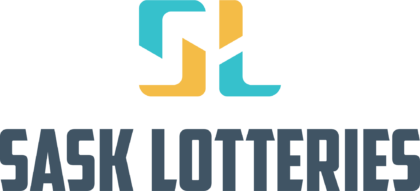 ---
Eligibility
To be eligible to receive MAP funds, communities, clubs or leagues must meet the following criteria:
Be a SBA member in good standing;
Have no outstanding MAP grant follow-up reports from previous grants received
Contribute a minimum of 40% of self-help funding toward projects approved through MAP.
Types of Eligible Projects
Based upon the requests of the membership, the Saskatchewan Baseball Association has identified the following MAP criteria for specific baseball projects or events:
Hosting Zone Provincial Playoffs – a member hosting a Zone playoff will be eligible to receive a maximum of $500. Receipts for Rawlings Baseballs must be provided in follow-up.
Hosting a Provincial Championship – a member hosting a Provincial Championship will be eligible to receive a minimum of $250 per team at that Championship. Receipts for Rawlings Baseballs must be provided in follow-up.
Baseball Sask Grass Root Clinics (Rally Cap & My First Pitch) – members hosting a clinic can apply for a MAP grant to help lower the cost of the camp.
Hosting a Rally Cap Program – members starting up a Rally Cap Program can apply for a MAP grant to help lower cost of program.
Coaching and Umpire Clinics – members hosting baseball coaching clinics can apply for a MAP grant to help cover the cost of a clinic.
Establishing New Team(s) – communities and leagues that experience an increase in the number of registered players and/or teams can apply for MAP funds to help offset the cost of purchasing new equipment and playing more games.
Winter Baseball Programs – communities wanting to rent an indoor facility during the winter and needing to purchase proper indoor equipment can apply for MAP.
Target Group Initiatives – communities initiating baseball programs that encourage and provide baseball opportunities for more females, First Nation and Aboriginal athletes, Northern communities, and economically disadvantaged will be eligible for MAP funding.
Special Baseball Events – communities hosting special baseball events such as a Baseball Hall of Fame Dinner, the SBA Annual Meeting and other similar events can apply for MAP funds.
League and Team Operating Costs – a league may apply on behalf of all its teams for annual operating costs.  Insurance, equipment, provincial playoff fees, umpire costs (for SBA registered umpires) are some of the eligible expenses, but will be considered as a low priority.
Hosting a Post-Provincial Championship – Western Canada Baseball Association or Baseball Canada
Purchase of PPE and Hygiene Material – Due to the Covid-19 pandemic, we will allow this in 2021.
Determination of Eligible Amounts – Zones Distribution
To ensure a fair distribution of MAP funds to teams and associations through-out the province, the SBA has determined that the total MAP funds available for distribution will be divided between the eight SBA zones, based on a ratio of membership.
Eligible Expenditures
The following expenses are considered eligible expenditures when communities apply for MAP funds to help provide or expand baseball programs:
diamond facility rental.
umpire costs.
equipment – baseballs, bats, catchers equipment, bases, pitching machines, pitching screen, batting tees, instructional aids, scorebooks, rulebooks.
publicity and promotional costs for baseball events.
honorariums for instructors.
uniforms.
Ineligible Expenses
The following expenses are ineligible under MAP:
construction, upgrading, maintenance and operating costs of facilities.
Projects for which other grant funds have been received and costs have been covered.
cash prizes
social events or alcoholic beverages
Research projects or feasibility studies
Out-of-province travel
---
 Application Process and Application Deadlines
Member teams or associations can apply for MAP by completing an application and spending plan form available  on the SBA website or from the SBA office.
If a team or association wishes to apply for more than one project, submit one application per project and prioritize the projects when submitting the applications.
Submit MAP application forms to the SBA, 300-1734 Elphinstone St., Regina, S4T 1K1 or e-mail to mike@baseballsask.ca
Application Deadlines:
First deadline to apply for MAP is July 1st .  Applications received by this date will be reviewed in September and applicants notified soon thereafter. If approved, applicants will then be notified by early October.
In the event there is MAP funding remaining after the first wave of applications have been reviewed and approved, a second round of applications may be considered.
The second deadline to apply is October 1st.  The second wave of applications will be reviewed if there are still funds left after the initial deadline of July 1st.
---
Approval Process
All applications received by the deadline dates will be assessed by a MAP review committee, as established by the SBA. Final decisions will be made based on information provided in applications using established criteria and total amount of MAP funds available to the SBA.
Applicants with approved projects will be notified of the amount of MAP funds they are eligible to receive; however, funds will not be allocated until the completion of the project and submission of a follow-up report.
---
Payment Procedure
For approved projects, 100% of granted funds will be paid to applicant only after a follow-up report and corresponding receipts have been received and reviewed by the SBA.
---
Follow-up Procedures
Applicants will be notified of the amount of MAP funding approved for each project and will be sent a MAP follow-up report form.
Deadline for Follow-up reports to be returned to the SBA office will be whatever date is detailed by the Executive Director in the letter sent to you stating what you have been approved for.  The follow-up report must include receipts to verify expenditures for the approved project.
Documentation (receipts) to verify expenditures can take various forms but at minimum should include:
Indicate name of recipient (person or business) of funds
Describe goods or services provided for payment
Disclose amount of payment
Include the date that the goods/services were purchased. (Must be within the year in which the MAP Grant was approved)
Upon approval of the follow-up report and verification of receipts, the MAP funds will be forwarded to the applicant.
Acknowledgment
The SBA asks teams, associations or communities receiving MAP funding to publicly acknowledge they are supported by Saskatchewan Lotteries and the Saskatchewan Baseball Association.
MAP Grant Spending Plan – Application Form