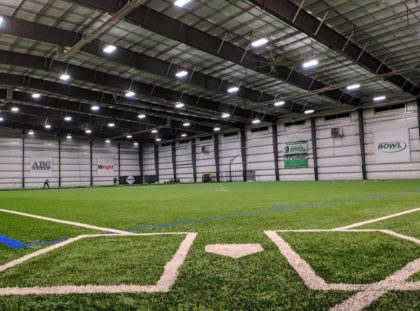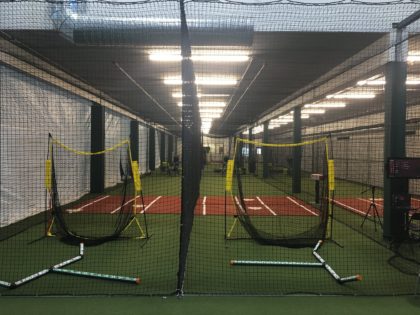 The Baseball Sask Academy was established in Saskatoon in the fall of 2014 as a result of the High Performance Planning Initiative with Sask Sport. The Baseball Sask Academy provides student athletes with an opportunity to participate in baseball training activities as part of their regular school day. Dedicated baseball players in high school who are academically responsible to take online high school credited courses and want to take their game to another level should apply to this program. Student athletes may also qualify for a Special Project Credit at their school by enrolling in this program. A Special Project credit differs from the Public School Board and Catholic School Board. The Catholic School Board Special Project credit is done through Cyber School. Student Athletes are responsible for setting this up within their academic schedule.
The goal of the Baseball Sask Academy is to provide student athletes with an opportunity to enhance their baseball skills, while at the same time enjoying life-long involvement in sport and learning. High Performance athletes will receive daily training and skill development from high quality instructors with the goal of advancing to college, professional, or other elite level baseball programs. Other students may also choose to register simply with the goal of enjoying life-long involvement in the sport as a recreational player, coach, or umpire in their community and a chance to enhance their learning and live a healthy lifestyle.   Craven Sport guides the players in a season long periodized strength program and we consult with the Saskatchewan Medicine and Science Council in order to provide programming for nutrition, injury prevention and mental preparation.
Our goal is to provide high performance training opportunities for players without having to leave the province and allowing them to keep competing in another high school or club sport.
Admissions – Registration information
The Baseball Sask Academy is open to all prospective students that are interested in baseball. Students in the Saskatoon area do not have to transfer schools and can remain at their current high school.
Students from outside of the Saskatoon area are also welcome to attend, however room and board is not provided and students will need to make their own arrangements for selecting a school in Saskatoon and accommodations. We have a limited amount of participants in order to maintain a quality program.
For more detailed registration information please contact Greg Brons at 306-220-6953 or greg@baseballsask.ca.
Facilities
Gordie Howe Indoor Sports Complex
Cairns Field/Leakos Field
Benefits
Daily baseball training and skill development with quality instructors.
First class outdoor baseball fields, indoor baseball facility, and weight training facility.
Partnership with Ignite for strength and conditioning training.
Will not interfere with your summer or club team.