Baseball Canada handed out their Awards on Saturday, November 7 in Saskatoon.
Among their Awards Winners, we are proud to announce the following:
Lionel Ruhr Elite Coach Award – Greg Brons (Saskatoon)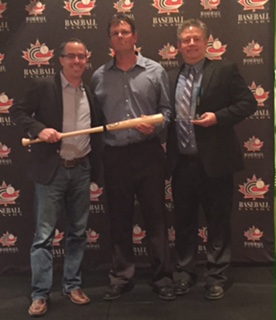 – Brons is the Baseball Sask High Performance Director and has done some fantastic work in our HP Program, in particular in 2015. He lead us to a silver medal at the Baseball Canada Cup, silver at the Western Canada Summer Games and his fingerprints were all over the Sask athletes on the Prairies team that won the Tournament 12 Championship.
MLB – Baseball Canada Volunteer of the Year (Sask Recipient) – Larry Orth (Saskatoon)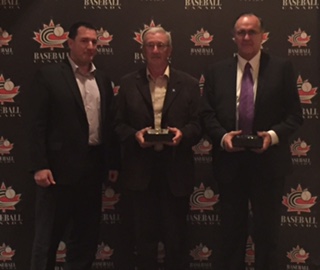 – Orth has been involved as a volunteer with Baseball Sask for many years as an Umpire Director, Zone Director, Zone Governor, Senior Supervisor, Playoff Chairman, Vice-President, President, Past President and most recently as the Co-Commissioner.
Grass Roots Coach of the Year (Sask Recipient) – Matt Kosteniuk (Saskatoon)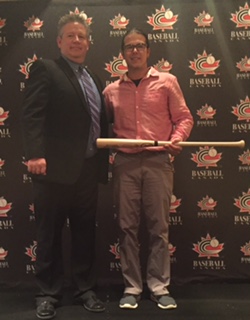 – Kosteniuk has been Head Coach & Assistant Coach of the Saskatoon Diamondbacks Midget AAA baseball team for the past 5 years. He has worked tirelessly to develop baseball skills for the Diamondbacks as well as the Fall Ball baseball program, regularly making himself available for extra help for whoever is interested. His love of baseball and the pure enjoyment it brings to him to watch these players develop is inspirational.