IMPORTANT ANNOUNCEMENT FROM THE TORONTO BLUE JAYS BASEBALL ACADEMY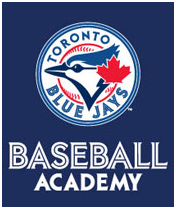 Jays Care Foundation, the charitable arm of the Blue Jays, is proud to announce the extension of its partnership with KidSport.  Jays Care will once again invest $100,000 this year which will provide 500 children & youth the opportunity to participate in baseball programs across Canada.  In 2014, Jays Care's $100,000 contribution provided 500 deserving kids a season of baseball and led to a 25% increase in KidSport baseball grants from 2013 to 2014.
If you know a player/family that could benefit from a KidSport baseball grant this summer, please pass along this information.  Successful applicants will receive differing levels of funds depending on location within Canada.  Funds will be submitted directly to successful applicants' local baseball associations.  Read below and see how easy it is to get in the game.
Eligibility:
Children ages 18 and under are eligible to apply
KidSport considers the social and economic barriers facing the child's family when determining eligibility for funding
Applicants must be a Canadian resident
Successful applicants will have their funds submitted directly to their local baseball association
Association/program must be a recognized member of the provincial and/or national sport governing body
Grant applications are subject to additional eligibility requirements that vary by province
Dollar value of successful grants will vary depending on specific communities and provinces
For more information, please visit: http://toronto.bluejays.mlb.com/tor/community/kidsport.jsp