We are pleased to present the recipients of the 2011 Sask Baseball Annual Awards. These awards were presented during our Annual Awards Luncheon at the Regina Inn in Regina on Saturday, October 29th. Presenting the awards is Dustin Molleken of Regina who recently played on the Team Canada Senior Team winning a Bronze Medal at the World Cup and Gold Medal at the Pan Am Games.
PLAYER OF THE YEAR
NOLAN BENESH – REGINA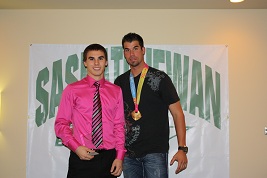 MINOR PLAYER OF THE YEAR
BRAYDEN RESCH – SASKATOON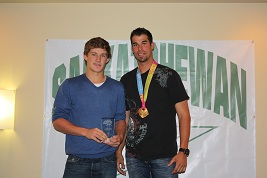 SENIOR TEAM OF THE YEAR
MARYSBURG ROYALS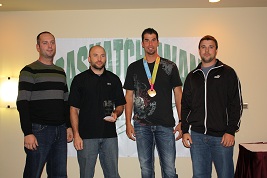 MINOR TEAM OF THE YEAR
HUMBOLDT MIDGET AAA DODGERS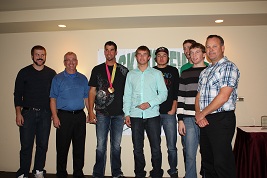 BUILDERS OF THE YEAR
LEO & JEAN MACDONALD – REGINA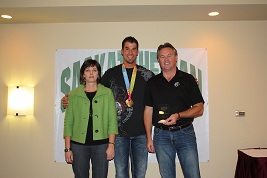 JOE MCDONALD SPECIAL AWARD OF MERIT
NORM LOEHR – REGINA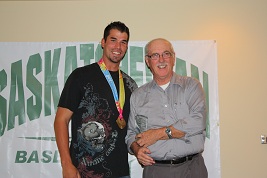 MANAGER OF THE YEAR
ROB CHEREPUSCHAK – PILOT BUTTE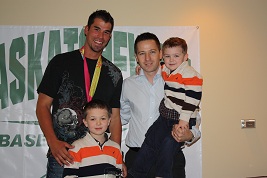 LOU SLOTSVE JUNIOR OFFICIAL OF THE YEAR
ERIC EPP – SASKATOON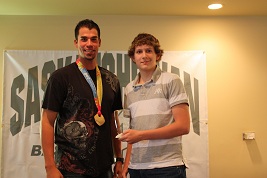 SENIOR OFFICIAL OF THE YEAR
ROCKY NICKEL – MOOSE JAW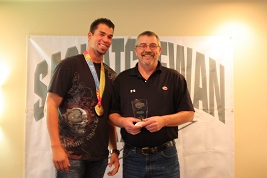 Congratulations to all winners and thank you for taking part in our 2011 Annual Awards Luncheon.