My First Pitch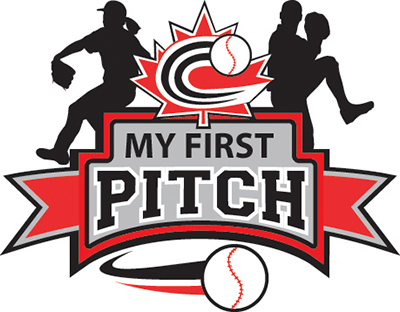 My First Pitch is a program targeted at the development of pitchers entering the 11U division where pitching is introduced for first time. All players entering this division are exposed to mini-cam on pitching.
To request additional information or hard copies of program material contact Nolan Bracken.
My First Pitch Program Information
My First Pitch Program – Brochure
My First Pitch Program  – Poster
Coaches Manual
Teaching young  pitchers the stretch position vs full wind-up
Gripping the baseball
Set up on the mound
Beginning momentum towards home plate
Stride
Landing front foot
Releasing the baseball
Follow through
Coaching Points
Compare the youth pitcher and the professional
Drills to emphasize Good Pitching Mechanics for youth
Lift and thrust drill
Knee drill
Rock and fire drill
3 "x" drill
Hit the hat drill
Japanese pitching drill or 18 strikes
Run and gun
Appendixes
Physical literacy warm-up: Age 7 and 8
Physical literacy warm-up: Age 9 and 10
Physical literacy warm-up: Age 11 and up
Structure Samples
Training Clinic
How to Book a My First Pitch Clinic?